Northeastern housing markets improve during September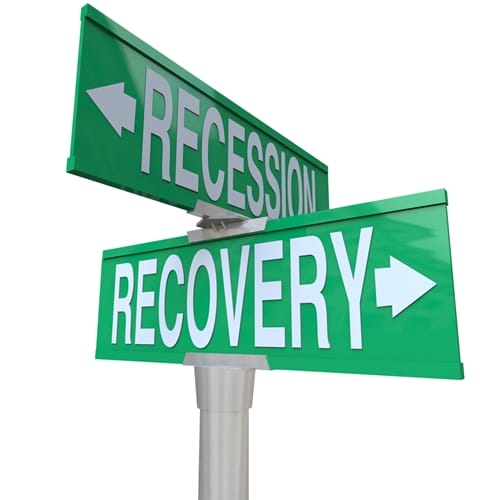 Though some real estate professionals may have expected the final month of the summer home buying season to slow down before an expected drop-off in sales, it seems housing activity was as high as ever during September. With mortgage rate averages remaining at levels well below their historical norms, regional construction professionals working to enlarge flagging inventories and consumer confidence being seen at increasingly higher levels, the best time to purchase residential property may be right now.
Up and down the East Coast, housing markets saw improved home prices during the recent month. With current conditions largely favoring owners looking to sell, as well as prospective buyers with adequate savings, many stand to benefit.
If you're hoping to get involved in your local sector, you can start by enlisting the assistance of Poli Mortgage Group, which has grown into a lending authority in 17 Northeastern states. Our Loan Officers possess the know-how and professionalism needed to find you low rates and secure an affordable payment plan. We operate multiple branches in Massachusetts, Florida and Tennessee – each of which recently saw notable gains in home prices.
States see monthly, yearly improvement in prices
According to the latest Home Price Index report released by CoreLogic, the nationwide reading is presently at the highest level on record since May 2008, as multiple residential areas exhibited significant gains in sale amounts during September. Additionally, Massachusetts, Florida and Tennessee all saw single-family home prices appreciate on both month-over-month and annual bases.
"U.S. home prices continued their ascent in September. Average home prices in nearly half the states are now within striking distance of their pre-downturn pricing peaks," said Anand Nallathambi, president and CEO of CoreLogic. "We are seeing a slowdown in the rate of price appreciation over the past few months from the rapid pace experienced over the first half of this year. This deceleration is natural and should help keep market fundamentals in balance over the longer-term."
Massachusetts – Double-digit growth was observed year-over-year in the Bay State during the last month of summer, with prices ticking up more than 12 percent. Considerable monthly improvement was also apparent, as a 1.25 percent gain occurred between August and September alone. Following the latest developments, the state's prices are just over 10 percent away from surpassing the peak amount seen in October 2005.
Florida – As one of the hardest hit areas during the recession, the Sunshine State has also been the site of substantial growth. Home prices for this area spiked recently, increasing more than 12 percent annually and 0.22 percent month-over-month. This state has a longer way to go before its home prices return to their peak, however. CoreLogic reported that Florida's current HPI reading is nearly 38 percent below the amount seen October 2006.
Tennessee – Though it may not have been as robust as the price appreciation seen in other territories, the Volunteer State also saw gains during September. Compared to the same month last year, recent home prices had grown more than 7 percent. And, since August, amounts ticked up 0.27 percent. While the gains may have been modest, this state is less than 5 percent away from reaching its peak home prices, which were seen during July 2007.
Further growth expected to be seen in future
Within the same report, single-family home prices were projected to be at heightened amounts in October. Housing professionals estimated a 12.5 percent growth on an annual basis was observed last month, rising 0.1 percent month-over-month, according to the CoreLogic Pending HPI.
Interested in pursuing a housing purchase on the East Coast? Poli Mortgage Group can help you get started. Our workforce of professionals possess the skills needed to assist you, and we have branches strategically located throughout the region. To contact us and speak with a Loan Officer today, call 866-353-7654.