Northeastern housing markets see home prices rise annually in October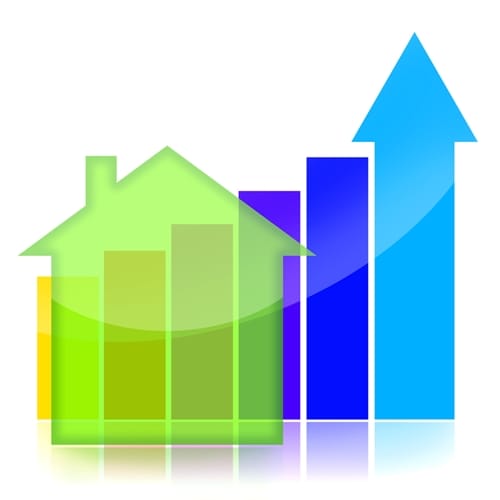 Although the summer home buying season concluded in September, home prices continued to tick up along the East Coast – and throughout the nation – in October. With buyer interest remaining high, and interest rate averages hovering below their historical norms, an increasing number of housing purchases may be seen in the coming months, and for larger amounts.
Poli Mortgage Group, which was founded in New England by brothers Chip and Chris Poli in 2001, has since grown into a Northeastern residential lending authority, writing home loans in 17 states. To date, we have originated more than 40,000 mortgages for our valued clients, and currently operate a number of physical branches in Florida, Massachusetts and Tennessee.
During the month of October, these three states were the site of significant price appreciation, as each recently saw its property values improve on an annual basis, according to the latest Home Price Index released by CoreLogic.
"In terms of home price appreciation, the housing market appears to be catching its breath as we head into the final months of 2013," said Anand Nallathambi, president and chief executive officer of CoreLogic. "The deceleration in month-on-month trends was anticipated as strong gains in home prices over the spring and summer slow in line with normal seasonal patterns and the impact of higher mortgage interest rates."
Florida home prices see monthly, yearly gains
As one of the areas hardest hit by the financial crisis, Florida has also been one of the states to record substantial appreciation in recent months. Including distressed sales, the Sunshine State saw its HPI reading rise 0.5 percent in October compared to September, and nearly 13 percent from the same month the year prior, the real estate analytics firm noted. Excluding distressed sales, Florida was in the top five states that experienced the highest home price appreciation. As the market is still working through its inventory of foreclosure properties, this state could continue to see considerable improvement in the near future.
Massachusetts housing markets prices hike annually
While October saw a slight dip in Bay State home prices compared to the preceding month, amounts were substantially improved on a year over-year basis, CoreLogic reported. The commonwealth saw residential housing values dip 1.2 percent from September totals, including distressed sales, but exhibited an almost 10 percent jump from the figures recorded in October 2012. As Boston – the state's capital city and largest metropolitan area – continues to see a sizable influx of new residents, and its inventory of available properties tighten, the area housing market could see further increases in home prices.
Tennessee experiences minor monthly decline, yearly growth
Much like Massachusetts, the Volunteer State's housing market during October was a mixed bag. According to the property information provider's report, Tennessee saw home prices dip 0.3 percent from the month prior, but surge nearly 7 percent higher than the amount noted the same month the previous year. This state's residential sector has showed considerable progress in its ongoing recovery efforts, and is now less than 5 percent away from reaching its peak, which was last observed in June 2007.
"In October, the year-over-year appreciation rate remained strong, but the month-over-month appreciation rate was barely positive, indicating that house price appreciation has slowed as expected for the winter," said Mark Fleming Ph.D., chief economist for CoreLogic. "Based on our pending HPI, the monthly growth rate is expected to moderate even further in November and December. The slowdown in price appreciation is positive for the housing market as almost half the states are now within 10 percent of their respective historical price peaks."
Those interested in the purchase of a home can benefit by examining their financial standing and researching available lending opportunities, such as those offered through Poli Mortgage Group. To speak with an experienced Loan Officer that can secure a payment plan with low rates, call 866-353-7654 today.