Northeastern new residential construction improves on annual basis in December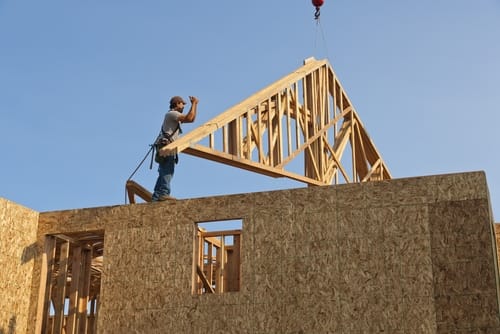 Although many Americans may have been focused on things other than the purchase of a home as 2013 came to a close – such as buying gifts and celebrating the holiday season with friends and family members – a recent report shows that housing construction professionals were busy. As residential sectors across the East Coast experienced substantial strengthening during the year, and mortgage rates remained at affordable levels, those hoping to capitalize on conditions and pursue homeownership in 2014 may be in a good position to do so.
With an increasing number of consumers feeling confident regarding their personal finances, the coming months may see a considerable amount of home sales. Those looking to finance a housing transaction and stay current on other obligations can benefit by working with Poli Mortgage Group. A trusted residential lending authority in the Northeast, this organization routinely finds its clients low rates, and has originated more than 40,000 home loans during its 13 years in operation.
New construction ticks up as year concludes
During the last month of 2013, privately-owned housing units within the Eastern Seaboard that were authorized by building permits were recorded a seasonally adjusted annual rate of 119,000, according to the latest joint release by the U.S. Census Bureau and the Department of Housing and Urban Development. This figure represented a 11.2 percent improvement from November and a 19 percent jump year-over-year, as a rate of just 100,000 such approvals was noted in December 2012.
Meanwhile, privately-owned housing starts and completions also showed sizable annual growth. The government departments reported that starts in the Northeast region were seen at a seasonally adjusted annual rate of 90,000 last month, which was the same amount seen in November. Completions of such homes were observed at a seasonally adjusted annual rate of 92,000 in December, which was 15 percent better than the rate noted during the month prior, and an impressive 61.4 percent above the amount recorded during the same month in 2012.
Professional home builders optimistic for future
Due to the annual increases experienced in housing markets nationwide last month, many construction professionals announced they had positive outlooks for the coming months. With many expecting the trends witnessed last year to be seen again, builders along the East Coast could be in for a busy 2014, the National Association of Home Builders explained in a recent release.
"Last year was a good year for home building, with overall production up 18 percent from 2012," said David Crowe, chief economist for NAHB. "As pent-up demand is unlocked and the labor market improves, we anticipate that 2014 should be an even better year for home construction. That's good news for economic growth, as each new home that is built creates three full-time jobs and contributes to the tax base of local communities."
In a separate report, the NAHB announced that builder sentiment remained high to start the new year, but experienced a slight slip from December. Confidence levels among construction professionals was noted at a reading of 57 in January, having dropped 1 point from the previous month. However, as any score above 50 indicates the majority of builders are optimistic toward conditions, current sentiment levels could appreciate in the following months.
"Following an unexpected jump last month, builder confidence has essentially leveled out and is holding at a solid level," said NAHB chairman Rick Judson. "Many markets continue to improve and this bodes well for future home sales."
Individuals interested in pursuing the path to homeownership in 2014 can get a good start by contacting one of Poli Mortgage Group's knowledgeable Loan Officers. Licensed to operate in 17 states across the country, these professionals have the experience needed to secure clients incredibly low rates and set them up with affordable mortgages. Call 866-353-7654 today.