Raising Cash to Close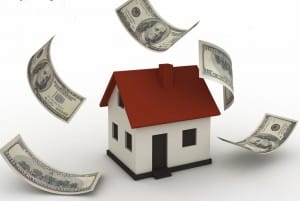 Mortgage loan applications are reviewed in a variety of ways and a lender looks at the entire loan application package and not a singular item. A lender will review gross monthly income and compare it to current obligations and the impact of a new house payment. A lender will also consider credit and credit scores and order an appraisal to evaluate the subject property. And one other tidbit, a lender will make sure you have enough money for down payment and closing costsassociated with the new mortgage.
Borrowers, especially first time home buyers can find themselves saving and searching for cash to close on a new home. There's money for a down payment and of course there's an insurance policy to buy and title insurance and, well, let's just say that cash to close can add up quickly.
Where are some ways to find cash to close?
Cash on Hand
The first and most obvious place to look is your bank accounts. Your lender will ask for three months most recent bank statements and will use the current balance in your accounts toward your cash to close requirement. Why three months and not just this month's bank statement?
The lender will also review your bank statements to see if there are any irregular deposits in your account outside of your regular wages. Irregular deposits not associated with your job might mean a loan from a third party to help buy the house. Lenders won't allow funds for closing to be borrowed, they must be yours. Even if the irregular deposit is not a loan, a lender may not allow the funds to be used as part of your cash to close if the source of the deposit can't be identified.
Retirement Funds
Retirement accounts may also be a source of funds. Most 401(k) plans for instance allow for the employee to borrow up to 50 percent of their vested amount in the plan and is a legitimate source of funds that can be used for a down payment and closing costs. Borrowing from a retirement account is the only time a lender will accept borrowed funds.
Gift Funds
Receiving a gift is another common source of funds. Gift funds are allowed to be given to the borrowers as long as the person(s) giving the gift is a relative of the borrower. A lender will ask that the donor sign a "Gift Affidavit" which states that the person giving the gift does not expect to be repaid. And be prepared to provide a paper trail of the gift. The lender may want to review a bank statement from the donor proving the donor has the ability to give the funds as well as copies of the fund transfer from the donor into the lucky borrower's account.
Home Buyer Assistance
There are also state and local agencies that issue grants and forgivable loans to help first time home buyers buy a home. Program guidelines will vary based upon the locale but primarily require the borrowers be first timers as well as meeting certain income limits. Various non-profit organizations also provide similar home buying assistance.

Selling Hard Assets
Finally, and certainly the least common, source of funds to close is by selling any "appraisable" asset. The appraisable asset may be an automobile but in reality can be anything that can be independently appraised. That 1951 Mickey Mantle baseball card? Believe it or not, as long as the value can be appraised (it can) and you document the sale and track the funds, your baseball card can help you buy a home.
[note color="#fff5a8″]Resources for First Time Home Buyers[/note]
Raising funds to buy a home can be one of the more daunting aspects of qualifying for a mortgage. But there are places to look that can surprise you. The lender just wants to make sure the funds belong to you. So look around, there's probably more money available to you than you originally knew!
Rates. Integrity. Service.