Reasons House Hunting in Winter time may be worth it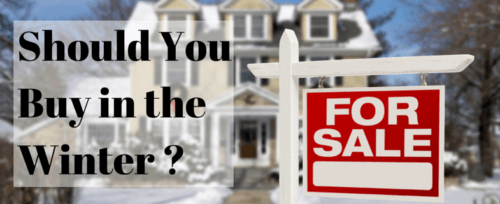 Between the holidays, end of year deadlines, and potentially hazardous weather, December can be among the most hectic months. Is purchasing a home one of those notes scribbled on your Christmas List this year? If so, check out these benefits to buying a home in December, because it just might be the perfect time to make your move.
Market Activity
When you envision relocating in the dead of the winter, it becomes apparent that many individuals may prefer a different season because of the toll it can take on commuting, feeling comfortable, and safety. What this means then, is that since those who do buy in the winter are fewer in number, they will likely find themselves in a less competitive market. Specifically, this can mean more bidding power, less expensive initial listings, and an increased likelihood that your seller may be desperate to sell. Atop these benefits, the seller likely wants to take advantage of the tax breaks he or she will see if they do in fact sell the home before the year's end, so you should pay attention to your timeline and whether or not your deal would theoretically close before the New Year.
Properties are Put to the Test
Another primary bonus of a winter house hunt is that the buyer can see how well a home handles its harshest conditions. While it may be slightly less pleasant to get yourself to open houses, you can't put a price on finding a property's weakness. Drafts, leaky rooftops, and broken sum-pumps are just a few of a home's maintenance components that are put to the test in the winter time. Making a purchase on a home is a momentous life decision, so it would be unwise to purchase one without seeing how it fares in the harshest conditions it will face each year. Remember that once you close, you are financially responsible for complications that arise, and throughout years or decades of living in one home, it is more likely than not that you will encounter faulty complications such as these.
Questions?
Do you still have questions regarding your potential purchase this winter? Even if you're still on the fence, a conversation with one of our loan officers may help you make a decision that's right for you. Our professionals have been originating loans for years, and they can help find the best course of action specific to your scenario! Call us at 866-353-7654 and you will also be able to take advantage of our incredibly low rates and closing costs!