Student loan debt a significant drag on mortgage improvement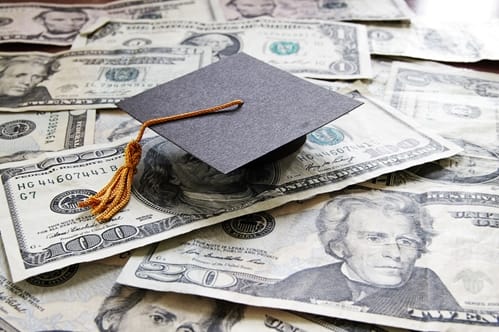 The housing market's recovery has seen large amounts of consumers get back into homeownership or buy such a property for the first time in their lives, but at the same time there has been a major impediment, which has very little at all to do with mortgages.
The latest data from the Federal Reserve Bank of New York shows that student loan debt held nationwide by people of all ages came to a total of $1.11 trillion through the end of the first quarter, according to a report from HousingWire. And while that number pales in comparison with mortgage debt, it's also up just $31 billion from the end of last year, and has risen 362 percent from the $241 billion seen in 2003. Many experts now see this trend as being a particularly large hurdle to homeownership for millions of young adults nationwide.
How problematic is it?
As recently as 2008, roughly 1 in 3 people between the ages of 27 and 30 years old had some sort of mortgage debt, well above the roughly 29 percent of consumers in the same age group who didn't have student debt (due largely to the fact that the former group has higher earning potential), the report said. But through the end of last year, only about 1 in 5 of those with education loans in their names had mortgages, compared to close to 1 in 4 without, meaning that the housing recovery may have actually left behind many with student loan debts.
Moreover, the problem might be getting worse, the report said. Bradley Shuster, president and CEO of NMI Holdings, recently told investors that median home prices today make it so that the average student loan debt-holder won't be able to save enough to make a 20 percent down payment for 14 years after graduation.
Those who are close to buying might want to keep in mind the importance of affordability. They can research rates on the Poli Mortgage Group's website, 24 hours a day and seven days a week, without having to provide any personal information at all. When it comes time for them to buy, they will also be able to speak directly with a Loan Officer, all they'll have to do is simply fill out a Contact Us form on the website or call 866-353-7654, and a representative will get back to them shortly.