Sunshine State housing figures improve in April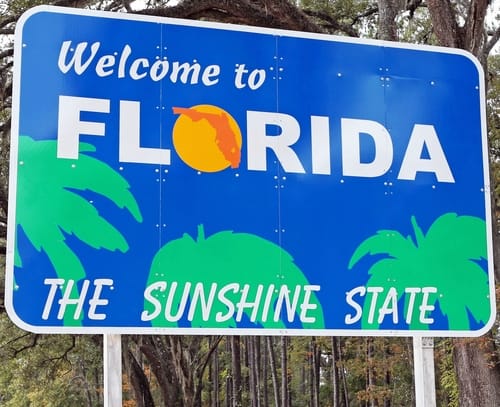 As evidence of the ongoing national housing recovery becomes more apparent with each passing month, markets across the U.S. are beginning to report improving conditions.
If you are considering making a new home purchase in one of these areas, you may want to act quickly, as rising prices are not expected to subside in the foreseeable future if the overall economy continues to improve.
Conditions ripe in Florida
Florida, just one of the 18 states which Poli Mortgage Group is licensed to operate in, recently saw double-digit year-over-year gains in both sales figures and median prices of single-family homes. In April, there were a total of 20,662 closed residential transactions, representing a 17.4 percent jump from the amount noted the year before, according to Florida Realtors. Median sale prices were seen at $165,000 during the month, which marked a 14.2 percent appreciation in amounts from April 2012.
Additionally, a 31.9 percent improvement in pending home sales was recorded, showing an increase in buyer interest and a 13.7 percent hike in new listings can signify rising seller activity.
But why are these developments important to Florida buyers and current homeowners alike? Well, if you're looking to purchase property, it may mean you could find yourself paying more for a house if you don't make plans soon.
At Poli Mortgage Group, we employ experienced loan officers and operational professionals who are able to assist all of our clients with whatever questions they may have. Having originated more than 40,000 mortgages during our 12 years in operation, we are looking forward to doubling that figure in the coming decade.
Future may bring similar developments
As this data shows evidence of considerable strengthening for consecutive months, it can also point toward additional improvement in the coming year. The Sunshine State boasts a number of highly-sought after metropolitan areas, so as buyer interest and seller activity continues to rise; the housing markets in these areas may be the venue for significant improvement in the near future.
As the spring home buying season continues, housing officials may record heightened sale numbers across the nation, in addition to Florida. Individuals looking to take advantage of low rates and navigate the home buying process within an East Coast state can find substantial assistance in Poli Mortgage Group. Consider speaking with one of our knowledgeable representatives to learn more.