Tennessee home prices, sales increase further in October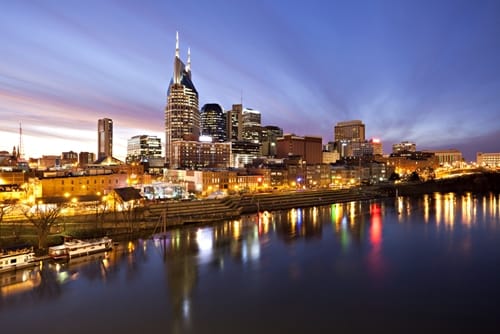 Although many may have been expecting the conclusion of the summer home buying season to cause a slowdown in housing activity during October, it seems that Tennessee buyers were as active as ever last month. With mortgage rates still well below historical norms, and flagging inventory levels continuing to push property prices upward, those looking to purchase a home in the Volunteer State may benefit by taking action in the near future, before conditions heighten any further.
Poli Mortgage Group has grown into a trusted regional authority in residential lending in the last 12 years, having originated more than 40,000 home loans for consumers and assisted countless families in successfully navigating the path to homeownership. Our expansive team of knowledgeable Loan Officers have the experience needed to find clients low rates and secure them with favorable payment plans. We are licensed to operate in 17 states throughout the East Coast and offer a number of branches – including one in Brentwood, Tenn., just outside the state's capital city of Nashville.
Substantial progress made in sales numbers
This metropolitan area was the site of considerable housing growth in October, as closed transactions, pending sales and prices all improved on an annual basis, according to the Greater Nashville Association of Realtors. Last month, there were a total 2,469 closings, marking a jump of nearly 7 percent from the amount of homes sold during the same time last year. Additionally, more residential properties were put under agreement in October, with 2,401 sales pending at the end of the month. This figure represented a small, but significant increase from the 2,367 homes under contract in October 2012.
"An increase in home sales is always welcome news. While the rate of increase is less than what it has been, double-digit increases are really not sustainable," said Price Lechleiter, president of GNAR. "It was good to experience many months of increases at that level as part of the recovery to the recession. We are now returning to a more normal, healthy market."
Home prices also observed rising last month
Sales weren't the only metric that improved in October. Not only were more homes being transacted during the month, but they were being sold for more money. GNAR reported that the median residential price for a single-family home last month was $200,000, having improved $24,900 from the same period the year prior.
A possible reason why prices ticked up so significantly in October could be the continued reduction of the area's inventory of available homes for sale, as buyers were more willing to purchase properties for larger amounts of money since there were fewer options. At the end of the month, the housing supply totaled 15,957, GNAR noted. This was a sizable drop from October 2012, when there were 17,217 houses for sale on the local market.
"Median prices are now in a range that makes the sale of a home more realistic for an increasing number of owners," Lechleiter said. "While prices will continue to change from month to month, they are also more stable than in recent years. Inventory remains a concern. Residential has about a five-month supply. Successful experiences continue for properties that are prepared and priced correctly. More properties would be helpful, but typically fewer homes come on the market in the fourth quarter."
Individuals planning on buying a home in or around the Brentwood area can benefit by stopping into Poli Mortgage Group's physical location at 1620 Westgate Circle and speaking with one of the Loan Officers on staff. Our workforce of consummate professionals provide unbeatable customer service to clients and have written more than $11 billion in mortgages to date. To learn more about our many products and services, call 866-353-7654 today.