Tennessee home sales, prices rise in December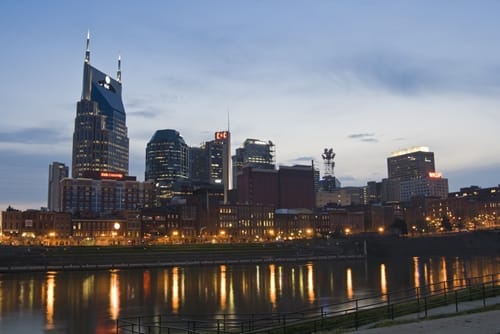 As 2013 came to a close, many individuals across the East Coast were likely concentrated on establishing resolutions for the new year and making plans to celebrate the holidays. However, recent reports suggest a significant number of people in Tennessee were also focused on the completion of a housing purchase.
Poli Mortgage Group is licensed to operate in 17 states nationwide, and maintains a physical branch in Brentwood, Tenn., right outside of Nashville. Individuals looking to pursue the path to homeownership in 2014 can benefit by enlisting the financial assistance of this trusted lender, as its team of Loan Officers are capable of finding low rates and originating affordable mortgages. To date, the organization has written more than $11 billion in home loans, and is well positioned to see that figure continue to grow in future months.
Area experiences substantial strengthening in sales
The last month of 2013 proved to be an important one for multiple Tennessee homeowners, prospective buyers and real estate professionals alike, as the number of housing sales – and the amounts for which they were transacted – increased.
Nashville, the Volunteer State's capital, was the site of considerable residential improvement during December, as closings ticked up significantly. According to the Greater Nashville Association of Realtors, a total of 2,441 housing transactions were finalized in the recent month, amounting to an annual gain of 13.7 percent from the same time in 2012. This figure contributed to the 7,197 closings recorded in the region during the fourth quarter, which marked an 8 percent hike from the same three-month period last year.
Accordingly, the year-end total number of completed home sales reached 30,917 in 2013, showing an 18.5 percent jump from the 26,097 noted during 2012. GNAR president Hagan Stone said last month was the area's best December on record since 2006.
"Each county included in our data experienced an increase in residential closings and median price, and more than half saw similar increases in condominiums,'" Stone said. "For the first time since 2007, closings for the year exceeded 30,000 units. This tops pre-recession numbers and sets up a great beginning for 2014. Our region is showing healthy signs of stability, something we shouldn't take for granted."
Property prices tick higher as inventory declines
Continuing the trend observed in past months, home prices moved higher in December, according to the GNAR. During last month, the median price for a single-family home $198,838. Compared to the median of $187,900 seen during December 2012, this represented substantial annual improvement. This could have been due to the inventory supply continuing to decrease, as the number of available homes for sale on the local market dropped by 1,474 between the two periods.
"Though prices are rising, homebuyers should not be discouraged, it is still a great time to buy a home," Stone added. "It's also a great time to sell a home. The greater Nashville area has about a five-month supply of inventory."
Improvement seen statewide in November
During the month preceding November, similar increases in residential sale amounts were seen, CoreLogic recently reported. In its latest Home Price Index report, the organization announced Tennessee single-family homes experienced a year-over-year sales price appreciation of 5.3 percent, and was within 6 percent of returning to the peak amount reached during July 2007.
Those hoping to buy a home in the Volunteer State may want to begin the purchase process by making a call to Poli Mortgage Group to research highly competitive low rates and learn more about the offered products and services. Having helped thousands achieve homeownership in the last 13 years, the business currently has an A-plus rating with the Better Business Bureau. Get started today by calling 866-353-7654.