Tennessee housing market continues upward trajectory in September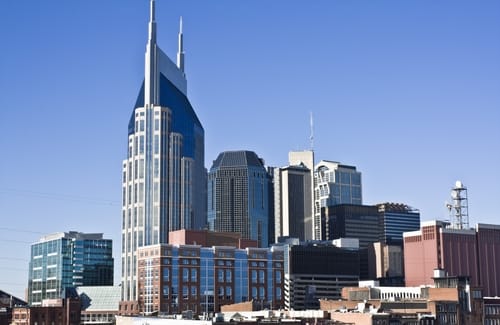 Although the summer home buying season has already come to a close, the level of activity observed in past months across Tennessee was again seen during September. As the nation continues to make substantial progress in its ongoing recovery efforts, it seems the Volunteer State's housing market may end up stronger than it previously was. With mortgage rates still well below historical norms, there may be no better time than the present for those individuals hoping to obtain residential financing and submit a purchase offer.
The state's capital city of Nashville is home to one of the strongest housing sectors, which saw significant improvement during the last month. Pointing toward a nearly 16 percent increase from the total number of homes sold in September 2012, recent sale figures show that 2,626 transactions were finalized, according to the  Greater Nashville Association of Realtors.
The sustained uptick in buying activity has also served to improve recorded amounts for both the third quarter and the year-to-date, the trade organization reported. Compared to the third three-month period of 2012, the latest quarter saw a 19 percent rise in residential closings, as a total of 8,861 property sales were completed. Additionally, year-to-date housing transactions, which recently amounted to 23,720, were up 22 percent on an annual basis.
"September, third-quarter and year-to-date figures are all up compared to the same periods last year," said GNAR president Price Lechleiter. "And, we are now within less than 2,500 closings to exceed the total number of closings for all of last year. The strongest time of the year for the housing industry is spring and summer. During the fall and winter months home sales typically show reduced monthly closings. But year-over-year comparisons continue to indicate significant increases. This is very encouraging."
Not only are more houses selling, but many are spending less time on the market. During September, the median amount of time a listed home was available for sale before being put under contract was 70 days, the professional group noted. This figure was an almost two-week drop from the same time last year, when residential properties took about 82 days to go under agreement.
Prices register increase while inventory supply slips
In addition, Lechleiter explained there was substantial improvement apparent in the area's home prices last month. In September, the median sale price for a single-family house was $195,660 – up considerably from the amount of $175,000 observed a year ago during the same month.
"Median prices continue to increase while remaining affordable," Lechleiter said. "This is good news for sellers and buyers alike and reinforces home ownership as a strong financial investment."
A possible reason for the continued uptick in housing is repeated declines in inventory, as area construction professionals cannot seem to keep up with buyer demand. According to GNAR, there were just 16,263 homes available for sale last month, showing a year-over-year drop of 1,634 properties.
Home builder confidence remains favorable in October
Though this region of the Volunteer State may be seeing flagging inventory levels, the trend may be reversed in the near future as construction projects begin to deliver.
The confidence levels of housing professionals remained high in October, registering at a reading of 55 on the National Association of Home Builders/Wells Fargo Housing Market Index. This rating suggests the majority of industry members are largely positive about the market, as any score above 50 indicates the majority of builders view conditions as favorable.
Poli Mortgage Group, an East Coast residential lending authority, maintains a physical location in the Tennessee city of Brentwood, and has helped countless individuals successfully navigate the path to homeownership during the last 12 years. Are you considering entering the local housing market? It is a good time to do so. To calculate your buying power and research available low rates, call us today at 866-353-7654.