Tennessee housing markets see sales, prices tick up in November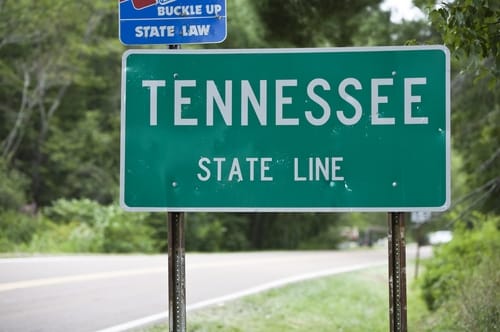 Across the country, this holiday season is proving to be noteworthy in regards to home purchases, as current market conditions are in a much better position than during the same period in prior years. Whereas the conclusion of the summer home buying season traditionally brings about a slowdown in activity, favorable mortgage rate averages, heightened buyer interest and increasing housing prices have seemingly reversed the trend observed previously – especially in Tennessee.
Poli Mortgage Group is licensed to operate in 17 states along the East Coast, and runs a number of physical branches throughout the region, including one in Brentwood, Tenn. Since its founding in 2001, the residential lending firm has originated more than 40,000 mortgages and helped countless clients achieve the American dream of homeownership. The teams of experienced Loan Officers have the skills and knowledge needed to find clients low rates and provide them with payment plans with manageable terms. Those individuals looking to purchase a home within the Volunteer State in the coming months would be wise to enlist the help of this trusted organization.
Multiple area housing statistics observed improving
Though many may have expected to see merely a handful of housing transactions in November, the Brentwood market saw substantial upticks in both pending and completed sales, as well as property prices, on an annual basis. Last month, a total of 2,287 homes were sold to new owners, according to the latest report released by the Greater Nashville Association of Realtors. This amount marked a 4 percent increase from the same month the year prior, which points toward significant strengthening – and the potential for continued improvement. Pending sales also experienced a notable jump, with nearly 2,192 homes put under contract at the end of November. This was far better than the 2,069 propertied placed under contract during the same time last year.
"2013 has been a year of meaningful improvement for home sales. The increase in November, though single digit, is evidence that the market in this region is stable and growing," said Price Lechleiter, president of GNAR. "With more than 2,000 sales pending the Greater Nashville area is well on its way to 30,000 closings for the year. These signs are welcome as we begin to look toward 2014."
Decrease in inventory sees related hike in prices
Not only were more homes being sold last month, but they were going for higher prices, as well. The median sale price for a single-family home was recently noted at $195,000, showing a sizable gain from the $179,900 median amount observed in November 2012, GNAR reported. A possible explanation for the rise in prices could be declining inventory levels, as a total of 15,262 homes were available for sale last month, down from the 16,577 listed on the market during the same time the year prior. Across the Northeast, pending sales rose more than 8 percent above year-ago levels, according to the National Association of Realtors.
"The median price for single family homes is up significantly," Lechleiter said. "Inventory remains low and will likely remain that way until early 2014 when seasonal home buying trends increase. Though there are fewer properties available now compared to 2012, it's still very important for sellers to have a well-maintained, show ready home that is appropriately priced. Buyers looking during the holiday season are serious shoppers and transactions will definitely continue this month."
Prospective homebuyers looking to finance the purchase of a new home along the East Coast can benefit by contacting one of the consummate professionals at Poli Mortgage Group and researching offered products and services. We have written more than $11 billion in home loans to date. Interested in learning more? Contact us at 866-353-7654 today.