The 4 weirdest homes in the world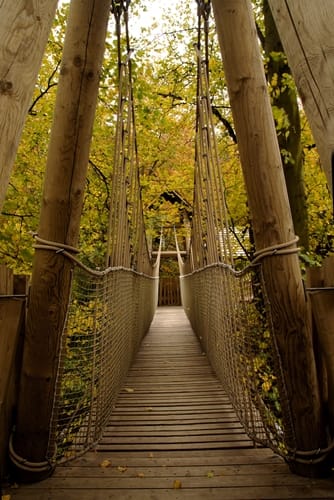 In the market to purchase a home? Depending on the area in which you hope to live, there could be a multitude of properties to choose from, ranging in size, style and price.
While you may prefer to reside in a house with classic architecture and standard features, some homeowners might look for homes with unusual attributes in odd places. Though the U.S. has its share of weird houses, individuals around the world have invested a considerable amount of their time – and money – creating private residences that accurately reflect their personalities and ideals. Sometimes, these properties are constructed out of special materials, but in other cases, they include interesting design elements and outlandish aesthetics.
No matter how strange the house you hope to own is, Poli Mortgage Group can help you finance the transaction. During our 12 years in operation, we have grown into a regional residential lending authority, as our Loan Officers routinely find clients low rates and secure them with affordable payment plans. Having written more than 40,000 home loans to date, we are able and ready to assist you in your quest to obtain uncommon housing along the East Coast.
The following four homes are regarded as some of the weirdest in the world – as their uniqueness has set them apart from other houses in their respective areas, states, countries and even continents.
Steenokkerzeel, Belgium
This 100-foot-high home is situated inside of a water tower that was built in 1938, used as a military hideout during World War II and remained in service until 1990. Renovation work, which was led by Bham Design Studio, began in 2008 and was completed shortly afterward. Boasting a two-car garage, two bedrooms, a master bathroom and panoramic terrace, this impressive structure has a lot to offer its inhabitants.
Mexico City, Mexico
Known as the "Nautilus House," this residential home in Mexico's capital city was designed by Senosiain Arquitectos as a couple's private residence. According to the website Geekologie, the structure was built using steel-reinforced chicken wire and composite concrete, and made to look like the shell from which it borrows its moniker. Due to its construction, the house is earthquake-proof and requires no structural maintenance.
Guimarães, Portugal
Previously featured in the Portuguese film, "Moon," this two-story residence has become somewhat of a tourist attraction in recent years. Originally built between four large boulders in 1974 as a rural retreat, the owners have observed a surge in interest from real estate enthusiasts from around the world. According to Huckberry, the house has been updated with a solid steel front door and bullet-proof windows, making it – literally – a fortress of solitude.
Warsaw, Poland
This property, regarded as the "Keret House," is an art installation, according to the website domkereta.pl. Jakub Szczęsny, the architect, designed the residential space with the intent to fit between to existing buildings – and fill in the gap – as a comment on the the area's troubled past and unfortunate urban planning. The home measures just 92 centimeters in width in some areas, to 152 cm in others. It boasts all the accommodations typical homeowners look for, perhaps with the exception of a breath-taking view.
Did these examples give you any ideas for the design of your next home? If you're interested in opportunities to purchase rare real estate in your area, consider contacting one of the knowledgeable housing professionals at Poli Mortgage Group. We have written more than $11 billion in home loans since our founding in 2001, and continue to help clients close on residential properties every day. Find out what sets us apart from other firms. Give us a call at 866-353-7654.