Tips for finding affordable lending and securing low rates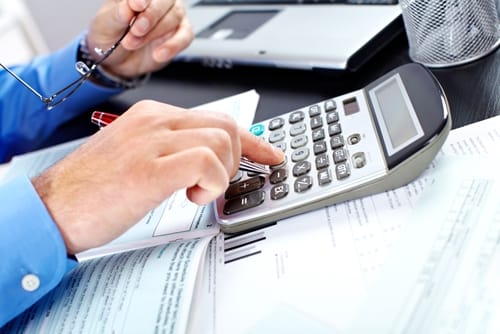 As housing markets up and down the East Coast continue to show signs of improvement, many consumers may be thinking about buying a home.
Are you one of these individuals? If so, you're probably pretty busy organizing your personal savings and planning the purchase process. While these financial aspects are important to consider, you should also spend some time strategizing how to obtain an advantageous home loan interest rate, as it can substantially affect the size of your overall obligation.
During Poli Mortgage Group's 12 years in operation, our workforce of experienced Loan Officers has helped countless clients secure affordable mortgage programs and successfully navigate the path to homeownership. Boasting multiple locations from Florida to Massachusetts, we strive to provide customers with a high level of service and find them the lowest rate possible. And though we pride ourselves in offering the right mortgage program for the buyer's specific needs, there are a number of strategies you can use to try and improve your chances of receiving a low rate.
Improve your credit rating
As lenders will examine your credit history in order to gauge your level of responsibility and risk as a borrower, it's a good idea to be sure your credit is in the best possible shape ahead of time. Proactively paying down existing debt and amending any errors on your report can help raise your credit scores and rating. In addition, you should attempt to carefully monitor your spending, and make sure to pay all of your regular bills on time and in full wherever possible.
Create a timeline for the sale
In order to determine when the best time to approach a lender about a residential loan, you should decide when you want to move and establish a firm deadline during the offer to purchase process. This could also help you secure low rates, as the national mortgage rate averages fluctuate frequently. Additionally, locking in rates for a shorter time period can also improve the rate. For example, locking a rate for 45 days with your lender may gain you a lower interest rate than a 60 or 75 day lock.
Research different options
Before signing a legally binding document, it is imperative you know you're entering into a deal with a lender that you can trust – and for a loan you can afford. Some disreputable companies – known as predatory lenders – take advantage of unsuspecting consumers and lock them into unfair plans with excessive fees. At Poli Mortgage Group, we always put our clients first and we will offer our lowest possible rate for their specific situation. We have originated more than 40,000 home loans across the Eastern Seaboard, and currently maintain an A-plus rating with the Better Business Bureau.
Interested in speaking with one of our knowledgeable representatives? Call us today at (866) 353-7654.