Underwater mortgages still a problem in many cities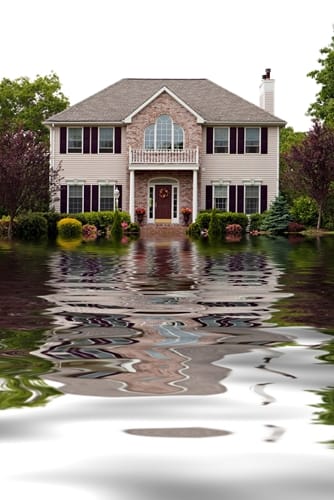 The housing market has taken many steps forward in the past few years, allowing millions of homeowners to move out from under the negative equity that may have plagued them for a period of a few years following the housing market's meltdown. However, many people in a relatively small number of municipalities where this problem is widespread continue to be troubled by the problem.
In all, there are still millions of people nationwide who have underwater mortgages to contend with, and they tend to live in areas where there are pockets of many such properties within the same ZIP code, according to a new report from the University of California at Berkeley titled "Underwater America: How the So-Called Housing Recovery is Bypassing Many Communities." There are 17 cities across the country where the trend is particularly prevalent to this day, and combined, they make up about 10 percent of the U.S. population.
However, in those cities, underwater homeownership rates range from as little as 22 percent to as much as 56 percent, and the problem seems to disproportionately impact African Americans and Latinos, the report said. Five of the 17 cities cited were in California, three were in the greater New York City area, and two more were in Ohio. In addition, major cities like Atlanta, Baltimore, Detroit, Hartford, Milwaukee, Minneapolis, and Seattle also made the list.
Potential solutions
The study also came to a number of conclusions which it said would help to alleviate these problems for economically disadvantaged Americans, the report said. These include the reduction of principal loan balances by lenders, or sale of the home loans in question to nonprofits or public entities which are designed to help consumers deal with negative equity. Moreover, it suggested that city governments make use of eminent domain in extreme cases and likewise work to restructure existing mortgages so that they're more affordable for troubled homeowners.
Consumers who are concerned about what they pay for their existing mortgages, whether they're underwater or not, may want to research rates on the Poli Mortgage Group's website. Data is available 24 hours a day and seven days a week, without having to provide any personal information at all. When it comes time for them to buy or refinance, they will also be able to speak directly with a Loan Officer, all they'll have to do is simply fill out a Contact Us form on the website or call 866-353-7654, and a representative will get back to them shortly.