Widespread employment gains could positively affect East Coast housing markets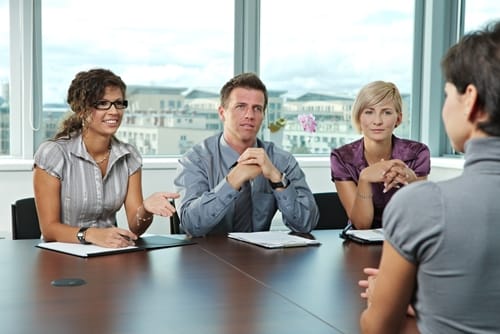 In addition to the significant improvements recently observed in the real estate sectors along the East Coast, labor markets have seen a considerable increase in the number of employed workers during the last month. As conditions continue to look up across the country, consumer sentiment may rise, and more people may begin to plan to pursue homeownership and purchase houses.
Within its June National Employment Report, ADP announced the private sector added 188,000 jobs during the month. Much of the boost was due to gains in the service-providing sector, as it added 161,000 jobs in June – marking its largest rise since February. A total of 43,000 new trade/transportation/utilities positions were noted in June, as professional/business services improved by 40,000 jobs. Additionally, financial activities grew by 13,000 jobs during June, almost doubling the average monthly pace observed during the first five months of 2013.
"During the month of June, the U.S. private sector added 188,000 jobs, driven by gains across all sizes of businesses, and with small companies showing the largest overall monthly increase," said Carlos A. Rodriguez, president and chief executive officer of ADP. "Most notably, the goods-producing sector added 27,000 jobs in June, a marked improvement over the decline the previous month."
The improvement was widespread, as small, medium and large businesses each saw a significant of new hires. According to the human capital management solutions provider. Small-sized companies recorded the largest gain, adding 84,000 jobs last month, while medium-sized businesses saw 55,000 new positions and large companies added 49,000 jobs.
If you are one of those who recently found gainful employment, you may now have the funds needed to consider buying a home. If so, you can benefit from contacting one of our   qualified professionals at Poli Mortgage Group.
Strong job markets might see residential improvements
While the latest increases in employment may be due to companies expanding their workforces nationwide, housing markets along the Eastern Seaboard could see substantial improvement.
Because of the prevalence of goods-producing factories and businesses in the region, many area individuals who may have been without work might now be employed and enjoying enhanced financial stability.
Have you been thinking about buying a home after seeing your personal savings appreciate in recent months? If so, contact Poli Mortgage Group and discuss your purchasing power with one of our knowledgeable Loan Officers who can help you lock in a great low rate. Call us today at (866) 353-7654.