With consumer sentiment rising, will home sales increase too?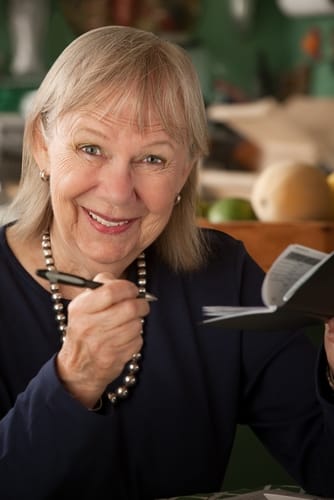 The substantial improvements recently observed in the national housing market may have individuals across the country feeling more confident and possibly planning future property purchases.
If you've been considering homeownership, you may benefit from examining your financial standing and charting a course to obtain residential financing. After all, the longer you wait the more competition you may have to deal with.
The Thomson Reuters/University of Michigan's preliminary reading for June's overall consumer sentiment index was seen at 82.7 percent, which represents the second-highest levelobserved in six years. The organizations' monthly report on national confidence levels is widely accepted as an accurate representation of U.S. residents, as a number of factors are taken into account.
Although a small decline from confidence levels observed in May the organization announced the latest data shows consumers are still feeling largely optimistic.
Michael Feroli, chief U.S. economist at JPMorgan Chase, told Bloomberg News that economic conditions are presently beneficial for the general public.
"The stock market peaked in late May, so you may be seeing some of that being reflected in the number," Feroli said, according to the news source. "In general, the consumer is in a relatively good position."
Rising home sales may see further heightened sentiment
Many of the areas that Poli Mortgage Group is licensed to operate within are well-positioned for additional growth, as housing prices have seen significant increases in recent months. And that's not the only good news concerning residential sales that has been recently reported. According to the government sponsored enterprise Fannie Mae's May 2013 National Housing Survey, residents' optimism regarding the buying and selling of homes recently hit record levels.
Accordingly, consumers living in Florida, Tennessee, North Carolina, Pennsylvania and Massachusetts, who undoubtedly already have high confidence in their personal financial standings, may report further rises in overall sentiment in the coming year.
Have you felt better about your personal finances during the past few months? If so, you may want to contact one of our experienced loan officers at Poli Mortgage Group and inquire about our low rates, as well as the many helpful home loan programs we offer. Examining your ability to acquire a new home mortgage and learning about our lending opportunities could benefit you greatly, and find you finalizing the sale of your dream house in no time.
At Poli Mortgage Group, we strive to meet each of our clients' needs and enthusiastically educate and assist them in any way possible as they navigate the home buying process.