Home improvement missteps that can hurt your house's value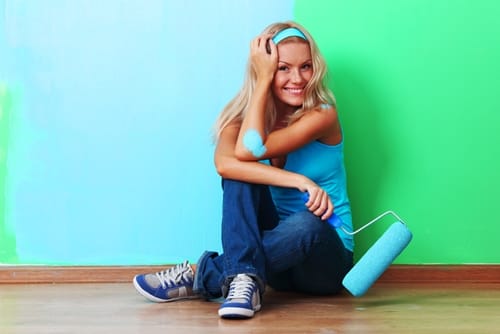 Buying a home can be a great investment, as it allows individuals to build equity while providing shelter for themselves and their families.
Oftentimes, homeowners choose to undertake projects in order to enhance a house's offerings and boost its profile, as effective improvements can heighten its resale value and garner a substantial amount of attention from prospective buyers. However, the addition or modification of some features can have the exact opposite effect.
Poli Mortgage Group is dedicated to finding low rates for clients and providing them with all the knowledge they need to successfully navigate homeownership. Our team of Loan Officers work around the clock to deliver our customers a high level of service and expertise. Therefore, we have originated more than 40,000 mortgages for clients, and maintain an A-plus rating with the Better Business Bureau.
If you're looking to make a few price-appreciating upgrades to your residential property, make sure you steer clear of the following projects:
Trendy updates
Why spend money to change your home's classic style? Many of those homeowners who decided to update their homes with the hottest trends a decade ago are regretting it – and paying accordingly. Incorporating trendy fads into your property's design – both interior and exterior – may improve its look, but only momentarily. If you can't imagine yourself enjoying a planned project 20 years down the line, reconsider going through with it. While you may see it as an investment, it can easily turn into an expensive mistake. Classic styles never go out of fashion, and typically allow individuals to personalize the space to their liking. Therefore, stay with neutral colors and understated embellishments.
Backyard pools
If done correctly and tastefully, the addition of an in-ground or above-ground pool can significantly enhance the overall appearance of your residential property, as well as its visibility for potential buyers. However, not all consumers may be interested in submitting a purchase offer for a home with such a feature, as it does have a number of drawbacks. Along with the need for costly and time-consuming regular maintenance, pools heighten homeowner's liability risk, as they pose a danger to young children and individuals who cannot swim. If you're interested in having a pool installed because you and your family plan to get enjoyment from it, then go ahead. But, if you only want one simply because you believe it will increase your property's resale value, proceed with caution.
Poorly planned additions
Boosting the amount of square footage your house has can indeed lead to a jump in its value – but only if the new space was integrated properly. Oftentimes, homeowners enlist the help of family friends or acquaintances who are amateur engineers and carpenters, and it can cost them more than they planned. If you add a bedroom to the back of your house, but have to travel through a bathroom or common living space in order access it, you can bet it will be difficult to find a buyer when you're ready to sell. A good way to mitigate this issue is by hiring qualified, licensed professionals to plan out the work. Their expert advice could prove to be priceless in the long run.
Since Poli Mortgage Group was founded in 2001, we have worked tirelessly to supply our clients with the best possible deals, affordable payment plans. If you're interested in researching your opportunities for obtaining residential lending don't hesitate to contact us. We are licensed to operate in 17 states, and our Loan Officers have written more than $11 billion in mortgages – as well as given out countless bits of advice – during the last 12 years. Call us today at 866-353-7654.