A Positive Mortgage Loan Experience
Poli Mortgage Group provides comprehensive and professional lending services and products to first-time home buyers, home buyers transitioning to their next home, and home owners who are interested in refinancing their current home. Committed to providing every current and prospective loan customer with the highest quality service possible, Poli Mortgage Group stands on the following four principles of service when processing each mortgage loan customer transaction:
Highly competitive mortgage rates for every area we serve
Trustworthy, fair, efficient, and competent hands-on delivery from application to closing
Professional loan representatives who are dedicated to educating each borrower and creating a positive customer experience
Proficient processing of mortgage loans to ensure quality and timely loan closure
An experienced direct lender, Poli Mortgage also has seasoned staff and loan officers who will go the extra mile to deliver on these assurances. We handle everything from identifying the lowest rate and best loan program available for the borrower, to processing the home loan and underwriting the mortgage transaction, to closing each loan personally through our in-house team to keep costs down and streamline the process. In the end, we know this translates into a quicker and hassle-free closing, which is what our mortgage customers want.
In addition to our exemplary personal service and quality control program, the Poli team also works on behalf of every customer to ensure the following value added services are always a part of the package.
Expedited pre-approval process – Fully backed pre-approval letters to give you the assurance you need to initiate your transaction.
Streamlined applications – Work directly with a Poli Mortgage Group loan officer for a smooth, friendly and worry-free application process on the phone or in person.
Valuable partnerships – Access our referral portfolio of reputable real estate, legal, accounting, and service professionals.
Rate-lock programs – We give our customers the control to choose among program options and then lock in a desired rate for the term needed for their specific transaction.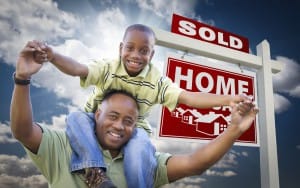 The Poli Mortgage Group Mission
To provide our customers with products designed to meet their individual needs at the most competitive rates, while operating with the highest level of integrity, and offering exemplary service.
To provide our employees with the products, tools, support, and an environment which enables them to meet the needs of clients and helps ensure they will be successful.
Poli Mortgage Group is proud to stand behind a mission of rates, integrity and service. Not only are we committed to providing highly competitive rates, closing each loan quickly and efficiently, and serving our customers with the greatest of integrity, we are also seriously invested in the people who represent our company and clientele.
It is our goal to help every customer through the home buying and mortgage loan process as conveniently and affordably as possible.  Most people go to a large company for home loans – but that can be a mistake in the long run. With Poli Mortgage Group, you'll receive personalized attention and guidance from trusted loan professionals.
Contact us today through our convenient contact form or by phone at 781-232-8000  (9 am – 5 pm EST) to see why our customers leave amazing reviews about our service.