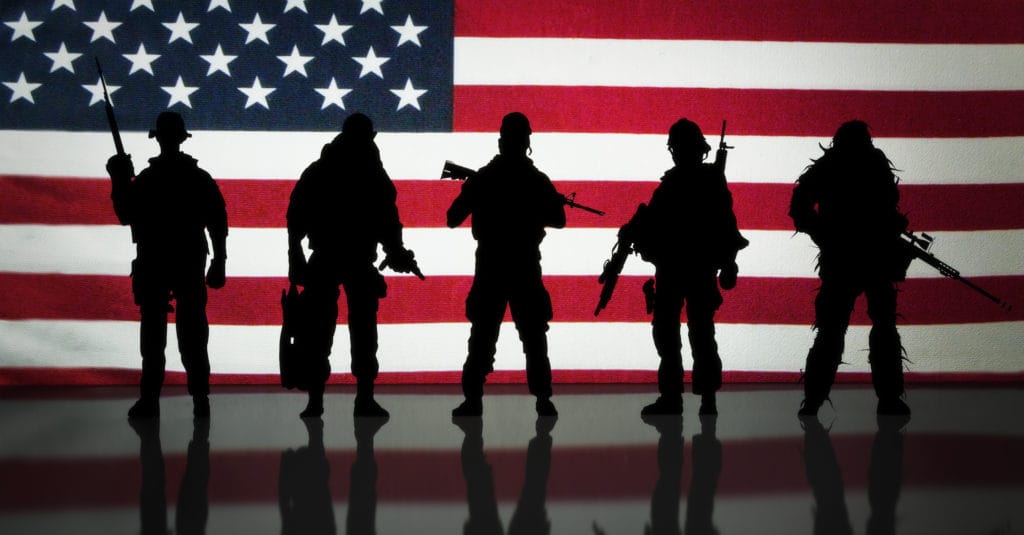 Poli is truly honored to be able to assist our military service men and women in helping them navigate through the home loan process to achieving a new home
If you are either:
An Active Servicemember
A Veteran
An Eligible Surviving Spouse
and are looking to buy or refinance a home, fill out our form or call us today to speak with an expert!
---
Poli Mortgage Group Is Here To Help Guide You Through:
Obtaining a Certificate of Eligibility (COE)  
VA Loan rates vs. conventional loans
Determining a potential down payment and private mortgage insurance (PMI)  
Minimum FICO score requirements 
Available seller and vendor credits to cover inspection costs and fees
Primary residence restrictions  
---
Requirements for VA Loans
The most popular feature of a Veteran's Administration (VA) home loan is that it offers 100% financing. Usually, a first time home buyer would be required to put down at least 3.5% – 5% of the purchase price of their new home, but this is not a requirement in the case of a VA loan.
In addition, most first time home buyer programs would require costly mortgage insurance, typically known as MI, but this is also a waived requirement for VA mortgages. VA home loans also offer very competitive interest rates, lower credit eligibility requirements and special fee waiver provisions for disabled veterans. Additionally, there is a program that allows a VA loan to include funding the closing costs if approved by the seller.
The VA Mortgage Guarantee Program is administered by the Department of Veteran Affairs and was originally started in 1944 as a way to offset some of the emotional and economic issues for returning World War II service veterans.
---
Poli Mortgage Group has originated over 48,000 mortgages to date and we're currently issuing over $1 billion in new mortgage loans each year.
We're one of the most highly regarded, independently owned mortgage companies on the eastern seaboard.
Fill out the form below & start working with our expert staff today!