The Importance of a Home Inspection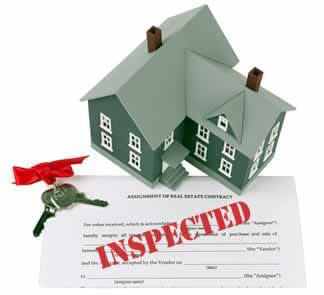 One of the best choices that you can make as a prospective homeowner is to have a home inspection done on any home on which you plan on buying and have an accepted offer.
Most standard real estate contracts allow a window of time in which you are able to get a home inspection, and negotiate any items that you find on that inspection.
If you are presented with a sales contract that doesn't allow for this, either have your attorney get an amendment to it, or find another property, as it may be that the seller has something to hide. The one caveat to this would be bank owned property, which is usually sold "as is".
What Do They Inspect?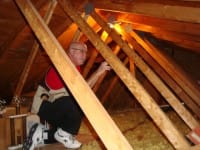 A home inspection will dig into the quality of the property, as opposed to an appraisal which compares the value of the home against similar homes. A home inspector will inspect all of the major systems of a home including plumbing, electrical, heating and air conditioning, as well as sewer or septic if they apply.
In addition to these items, other areas of the property will be covered, including structural aspects, attic, roof and basement.
If your home inspector does find issues that you want brought to the attention of the seller, you have the right to do this. The seller absolutely has the right to refuse to negotiate with you on any of it.
At the same time though, per the wording in the contract, you have the right to walk away from the transaction, with all of the money you gave the seller as a deposit being returned, if you are unable to reach an agreement. This is why it is so important to have this wording in the contract in the beginning of the process.
More Detailed Inspections
More specialized home inspections will include things such as radon or mold testing. Even more advanced techniques may include detection of heat loss through some type of thermal imaging.
If your inspector is able to do this, you will be able to know up front as to how much money you can expect to pay for both heating and cooling bills, or how much effort would be require to further insulate.
Finding a good, licensed home inspector is a pretty straightforward process. As with any other service that you might require, word of mouth is always a good place to start. Speak to someone with significant real estate experience and see who they recommend.
Most Inspectors are Member of a National Association like, the International Association of Home inspectors or theInternational Society of Home Inspectors, or the American Society of Home Inspectors. You can use these online resources to verify that the inspector you choose is at the very least recognized.
Get Three Cards from Your Realtor
A real estate agent is an obvious choice as well, as they have clients that use home inspectors when purchasing homes all the time. Most real estate agents will abide by the "3 card rule", in other words they will give you the business card of at least three different home inspectors, so you can make the final decision.
Plan on a home inspection taking a couple of hours to complete, and you may want to be there to hear what the inspector has to say. Many inspectors today have handheld computers or electronic tablets that they carry with them on the inspection, with home inspection software on them so that they can be very thorough.


Digital pictures within the report will benefit you, both in your current negotiations with the seller, and for future reference if you need to see how something looked at the time of purchase. This technology also allows a quicker turnaround time in getting the completed report to you, so you can continue to move forward with the negotiation process.
The topic of home inspections may sound boring but, eliminating surprises that could cost you thousands in the future, is about as important as it gets.
Good luck and Happy House Hunting!